Estonia top for digital banking usage in 2022, while Romania lags – Eurostat report
Reading Time:
2
minutes
More people in Estonia use online banking services than anywhere else in Central and Eastern Europe (CEE), according to a new report by the official EU statistics office Eurostat.
In Estonia, 83.36% of residents used digital banking in 2022, with Latvia close behind on 82.45%.
Other countries high on the Eurostat index were Czechia, where 77.09% of people used online banking last year, followed by Lithuania (74.82%), Austria (73.13%) and Hungary (61.04%).
According to Eurostat, the survey, which is carried out annually, helps measure implementation of one of the six priorities of "A Europe fit for the digital age" as set out by European Commission President Ursula von der Leyen for her 2019-24 tenure.
The strategy is built on three pillars: technology that works for the people; a fair and competitive digital economy; and an open, democratic and sustainable society," the EU statistics office wrote.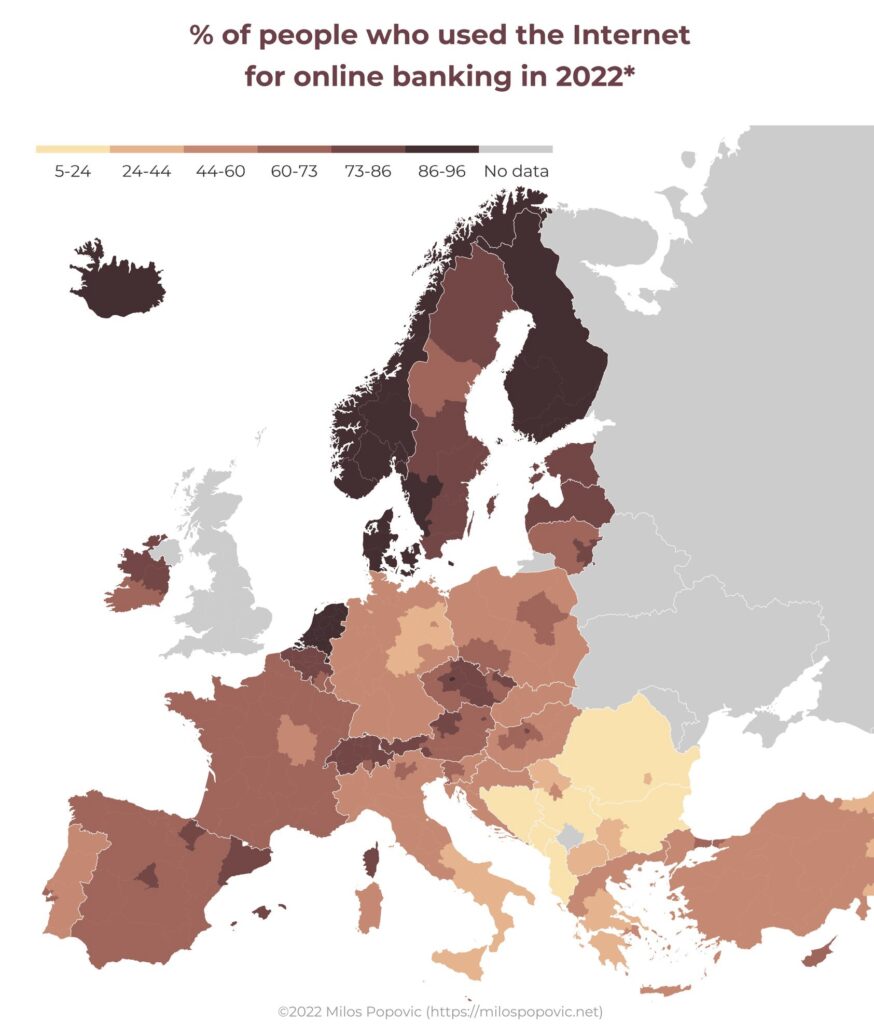 The other EU member states in CEE where more than half of the population use ICT for banking services are Croatia (57.96%), Slovenia (56.86%) and Poland (55.55%).
Slovakia, where only 48.08% of people used digital banking in 2022, placed third from last amongst the EU member states in CEE, although way ahead of Bulgaria on 22.44% and Romania (19.19%).
The survey also "facilitates monitoring of the EU's digital targets for 2030 set by the Digital Compass for the EU's Digital Decade, evolving around four cardinal points: skills, digital transformation of businesses, secure and sustainable digital infrastructures, and digitalization of public services," Eurostat underlined.
Information and Communications Technology usage data are also used to monitor online purchases and the "e-skills" of individuals, it added.