Russian oil deliveries to CEE resume after MOL intervention ends week-long stasis
Reading Time:
2
minutes
Crude oil flows to Hungary, Slovakia and Czechia will recommence after Hungarian energy firm MOL paid the August transit fee for usage of the southern, Ukrainian section of the Druzhba pipeline on Wednesday.
Ukraine suspended Russian oil flows through the pipeline on Thursday 4 August, Russian pipeline operator Transneft said on Tuesday 9 August. 
Transneft said Western sanctions had put technical obstacles in the way of its bank transfers for transit fees to the Ukrainian oil pipeline operator Ukrtransnafta.
While Transneft paid the August transit fee on July 22, it received the money back on July 28, the Russian pipeline monopoly said. The contract between Transneft and Ukrtransnafta requires 100% prepayment for transit flows.
The stoppage of nearly a week particularly impacted landlocked Hungary, Slovakia and Czechia, which have limited options of receiving oil by sea. The three countries are heavily reliant on Russian crude and are exempted from the EU sanctions on Russian oil that will come into force later in the year.
Russia has already reduced gas flows to EU member states, citing problems with turbine maintenance on the Nord Stream 1 pipeline.
Now that MOL paid transit fee to the company, Ukrtransnafta will allow shipments of Russian oil to recommence within days, the Hungarian company said.
"By taking over the duty for paying the fee, MOL has provided a quick solution to the problem," MOL said, adding that its Slovak subsidiary Slovnaft had contributed to paying the fee.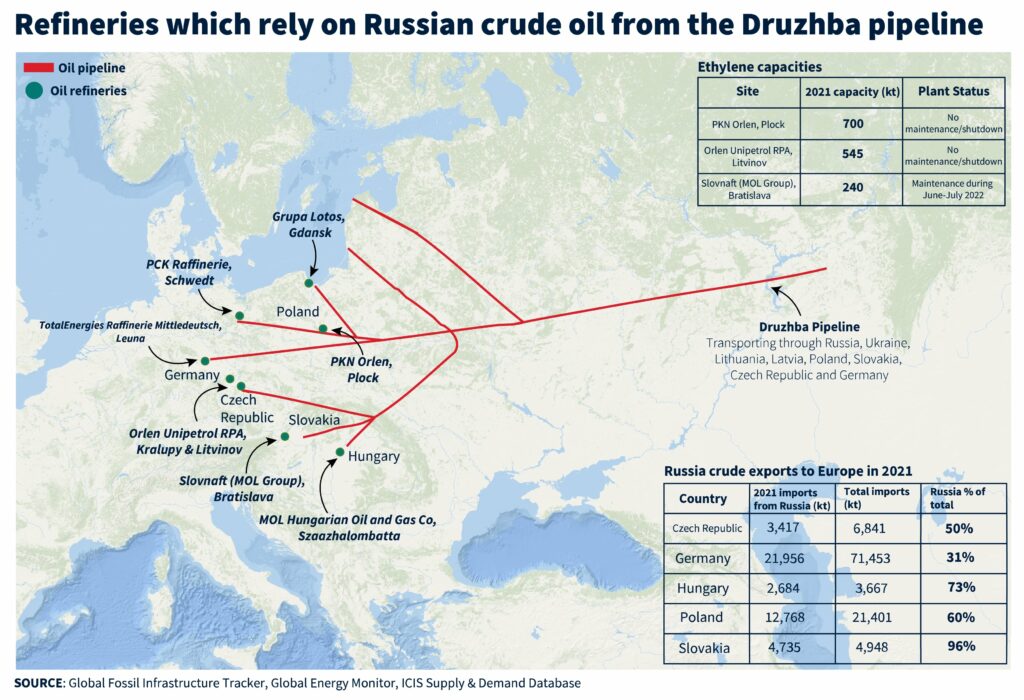 The Russian bank Gazprombank noted that oil deliveries to Poland and Germany via the northern section of the pipeline were unaffected.
Transneft planned to resume oil transits through the Druzhba at 13:00 GMT, according to Russian state news agency RIA.
Slovak Economy Minister Richard Sulik confirmed on Wednesday 10 August that the payment had been found as the solution to a Western bank refusing to process the payment made by Transneft to Ukrtransnafta.
"I would not see any additional political context behind this because there isn't any. Simply, there was a technical failure or incorrect assessment. Such glitches happen," Sulik said.
He added that his opposite number in Ukraine had assured him that "if the money arrives, oil will flow today… I expect that oil will start flowing in the coming hours."