Slovakia most resilient on consumption
Reading Time:
< 1
minutes
Household consumption expenditure decreased by an unprecedented 8% in the EU year-on-year in 2020, according to a new survey by the official EU statistics agency Eurostat.
However as the EU-27 registered falls in household expenditure, only four countries in Central and Eastern Europe (CEE) were below the EU average 8% slide.  Slovakia was the most resilient country in the EU, followed by Denmark, Lithuania and Poland, making three-quarters of the top four CEE countries. Of the other CEE member states, Estonia was in sixth in the EU, followed by Romania in eight and Hungary in ninth. Bulgarian placed 11th and Latvia 13th within the EU-27.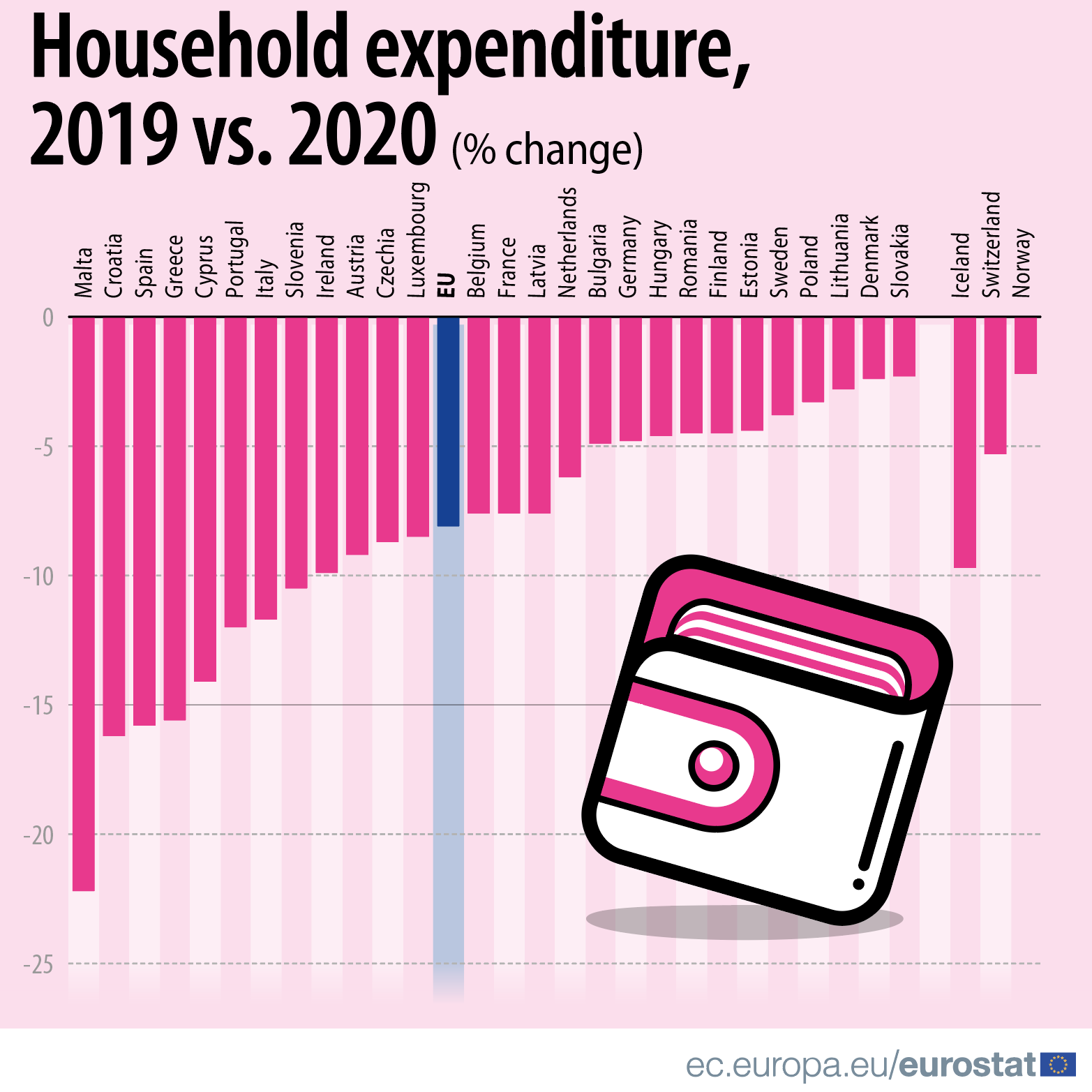 Eurostat wrote that "social distancing measures, government restrictions imposed on the movement of people and non-essential economic activities severely affected household consumption expenditure".
The largest falls were mainly outside of Central and Eastern Europe (CEE), however, as spending dropped 22% in Malta and by around 16% in Spain, Greece and Croatia, the latter country being the only EU member state in the region to make the bottom five.
Eurostat meanwhile released an interactive graph with data on the countries' respective spending habits, categorised into housing, utilities, education, communications, clothing, health, furniture/household, hospitality, recreation/culture, alcohol/tobacco, food, and transport.