CET special report on 'Hungry and Ambitious' Baltic startups
Reading Time:
4
minutes
This week The Central European Times investigates the startup scenes of the three innovative but diminutive Baltic countries Estonia, Latvia and Lithuania, whose small size makes companies open and internationally oriented from day one. Read our exclusive reports on environmental startups in the Baltics here, healthtech startups here and cutting-edge fintech, business and management startups here.
Baltic unicorns: impossible to miss
Baltic countries have become synonymous with the digital economy in recent years. Of CEE's ten most valuable tech companies, four originally hail from the region. With a valuation of EUR 14 billion, CEE's second most valuable firm is financial services company Wise (founded as TransferWise in Estonia in 2011, now based in the UK). The region's fourth biggest tech company is digital telephony firm Skype (established in Estonia in 2003, now based in the US) worth EUR 7.6 billion. In eighth place in CEE, mobility company Bolt (founded in Estonia in 2013) with a valuation EUR 4 billion and tenth – online marketplace Vinted, which was established in Lithuania in 2008 and is now worth EUR 3.8 billion.
The websites of Estonian and Lithuanian startup associations list thousands of companies, while Latvian Startup Association head Olga Barreto-Goncalves estimated around 200 startups in Latvia, but admitted that the exact number is unknown. According to estimates, there are 1,048 startups per million people in Estonia, and has raised the most investment per capita of any country in Europe – EUR 1,967. Per million people, there are 706 startups in Lithuania and 279 in Latvia. Estonia is ranked the sixth fastest emerging startup ecosystem in the world, but Lithuania and Latvia 21st and 30th globally, and respectively ninth and eleventh in Europe.
Cleantech, healthtech, business management lead the way
The sectors vary from fintech and business software, to education, health, communication, sports, climate, gaming and dating. CET looked at three areas: climate, environmental, (aka cleantech), healthtech, and business management (including fintech, cybersecurity, business software, HR). The first two of these sectors involve science and research, but the third at least in terms of profits, the most successful startup companies. "We also see more investor interest in these sectors – numerous investments this year were made in health and business administration startups," the head of the startup ecosystem development unit Startup Lithuania at the Public institution Enterprise Lithuania Roberta Rudokiene. Barreto-Goncalves said during the global financial crisis many finance professionals lost their jobs and repositioned to startups, which led to the current preponderance of Baltic fintech startups.
Small economies make global mindset essential
There are several reasons why the Baltics is a vibrant startup location. In small countries, businesses automatically think on an international level, which investors find interesting, CEO of Latvian sustainable materials producers Naco Technologies Aleksandrs Parfinovics said. "It doesn't matter if the start-up is Lithuanian or Baltic, it immediately attracts attention worldwide," Lithuanian startup Inobiostar founder and researcher at Klaipeda University Tatjana Paulauskiene said. The relatively low presence of conservative sectors in the Baltics, such as car and aviation manufacture, means flexibility, CEO of Estonian PowerUp Fuel Cells Ivar Kruusenberg said. According to Parfinovics, in the Baltics there is nowhere else for talented people to go apart from startups, unlike in countries further west.
Education, governance and pioneering spirit behind thriving startup scene
Some entrepreneurs cited a specific Baltic mentality when they spoke to CET. "Everyone is really ambitious and wants to be a unicorn," Estonian startup Stebby director Kestutis Mackelis said.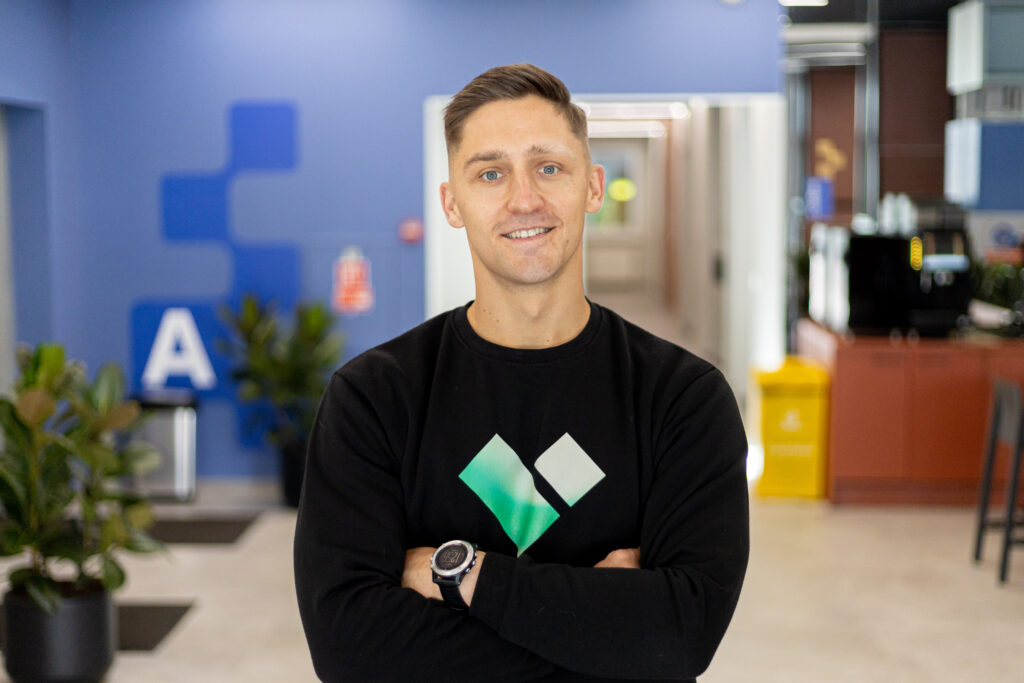 Janis Olins, co-founder of Latvian startup Cast Print, named "stubbornness and persistence" as defining Baltic character traits. Relevant education and science bases, major investment in digital (initially by governments, especially in Estonia) and inspirational success stories such as Estonia's Skype are also motors for the startup environment.
Promising future Startups play an increasingly serious role in the Baltics economy as a segment looking for solutions to modern and future global problems such as climate change, and demand for their innovation will remain. "Our startups employ more than 13,000 talents at the moment and this number has been constantly growing by about 25%-30% annually. Lithuanian startups also paid about EUR 130 million in taxes in 2020: 38% more than 2019," Rudokiene said.
Baltics focused on expanding workforce with foreigners
"We are going pretty fast," Barreto-Goncalves said, adding that Latvian startups have not peaked yet. There are challenges too, not least attracting workers, as a dearth of professionals in the Baltic states means startups have to look abroad. "Global recruitment is the only opportunity for Estonian technology companies to grow," Sander Sillavee of Startup Estonia said. "Already one-fifth of Estonia's startup employees are foreigners," Sillavee added.
"The startup visa programme launched in January 2017 allows non-EU citizens to work for Estonian startups, relocate existing companies, or establish new ones here. It is estimated that 20% of the startups in the Estonian Startups Database are founded thanks to Estonian Startup Visa," he said.
Meanwhile, Latvia is focussed not only on foreign labour, but also attracting the Latvian diaspora abroad and persuading students to study IT, natural sciences or engineering. Janis Volbergs, CEO of Latvian company Data Visualisation Software Lab, which provides the tool ZoomCharts, said Baltic startups are fortunately very innovative but must keep client needs and "product validation" in mind.