Bulgaria tops EU's agro-efficiency index
Reading Time:
< 1
minutes
Bulgaria had a 32.9% increase in agricultural labour productivity (ALP) in 2021, the highest rise registered in Europe, according to new agriculture data published by Eurostat. ALP is the net-value added by agricultural goods and services by the equivalent of a full-time worker, presented in real terms adjusted for inflation.
Elsewhere in the region, the ALP of Hungary was up 6.5%, of Lithuania by 2.7%, Latvia 1.3%, Austria 1.1% and Czechia by 0.4%. Conversely, Slovenia saw its ALP drop 19.5% this year, Romania by 7.8%, Poland by 4.5% and Croatia by 1.3%. Estonia's agricultural labour productivity stayed flat this year, on an annual basis, the EU statistics agency found.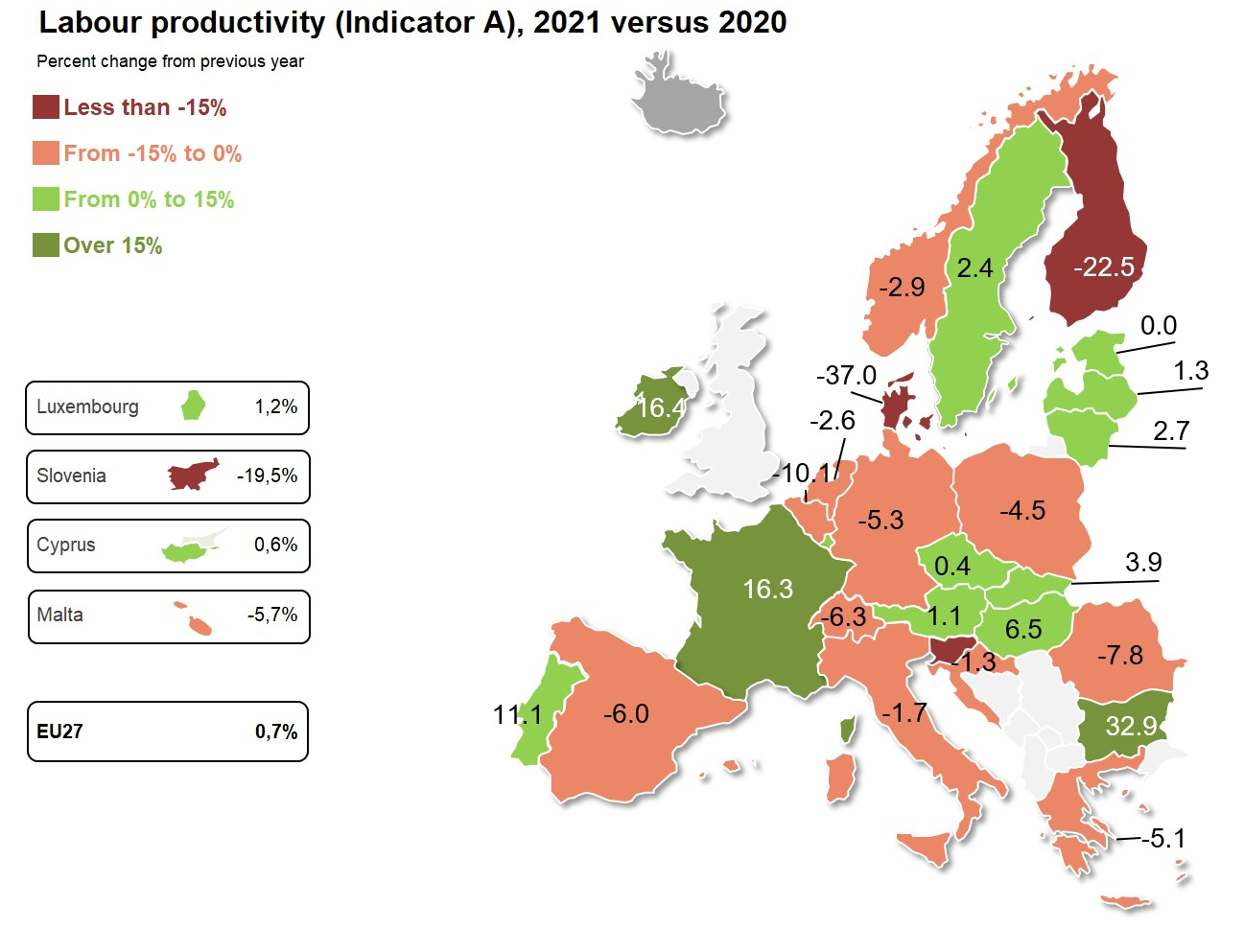 In the EU as a whole, agricultural labour productivity was up 1% this year, after a dip in 2020. The rise in 2021 largely reflected developments in production values, higher prices for inputs and a stable volume of agricultural labour, Eurostat explains. From 2010-21 across the EU, real factor income rose 8% as agricultural labour declined 18%. As a result, EU agricultural labour productivity grew 32% in this period.