Nuclear firms vie for CEE's last virgin market
Reading Time:
4
minutes
A look at the inventory of world's nuclear power plants reveals a surprisingly large gap in central Europe: Poland. The country of 38 million is the only economy in Central and Eastern Europe (CEE) without nuclear energy, with the exception of the tiny Baltic states. Poland's other neighbours have power plants and the signs are that the climate crisis may yet usher in a new nuclear era. Even the historically anti-nuclear Germany is now questioning its policy of Atomausstieg, that is the decommissioning its nuclear power plants by the end of next year. 
Coal burning is the single largest contributor to climate change, and Poland gets 70% of its electricity from burning the fossil fuel and lignite, a lower quality and even more harmful brown coal. Consequently Poland releases some 600 kilogrammes of carbon dioxide into the atmosphere for each megawatt-hour produced.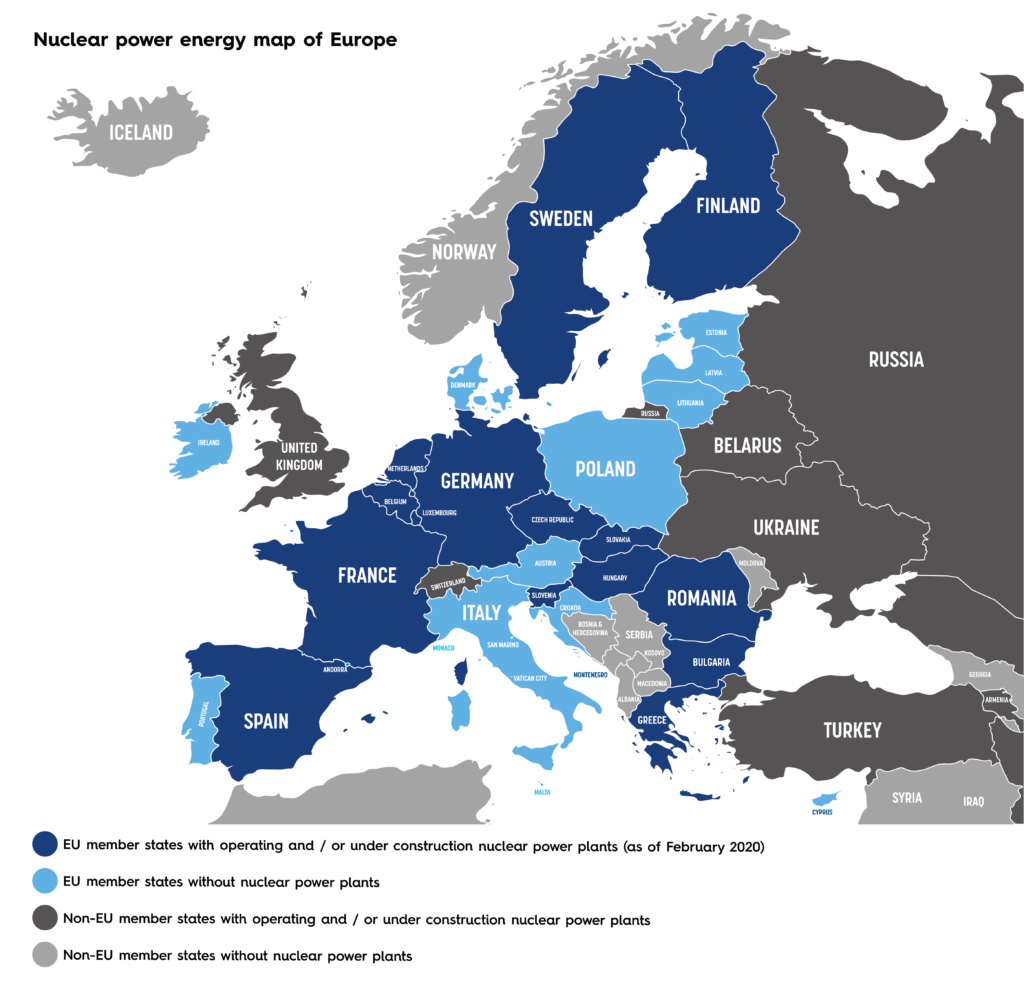 Despite its vocal reluctance to committing to the EU's climate policy, Poland is making steps to decarbonise. Nuclear power will be fundamental to this, as its carbon dioxide emissions are just 2% of those of coal. Renewable energy sources are planned, with 11GW of offshore wind power by the end of the decade Poland's flagship policy. However nuclear power will be crucial if Poland is to reduce coal to below 28% of its energy mix by 2040.
A bold and expensive plan
Poland's plan is to build 6-9GW in two to three reactors over the next two decades, with the first reactor to begin operations as soon as 2033. Cost is an issue: the outlay for the reactors will come in at 150-220 billion Polish zloty (some 33-48 billion euro), according to the government's energy-infrastructure envoy Piotr Naimski, who will oversee the project.
Poland has no significant nuclear expertise, and its government says the reactors should be built in a 51-49 joint-venture. The three main candidates are currently South Korea's Korea Hydro & Nuclear Power (KHNP), and two companies who recently set up offices in Warsaw: the Pennsylvania-based firm Westinghouse and Electricite de France (EDF).
Last month Westinghouse and its US partner company Bechtel agreed to jointly draw up an implementation and financing plan with Poland for its nuclear power programme within 18 months. Based on the AP1000 Westinghouse pressurized water reactor, the plan is scheduled to be unveiled in early 2023.
Electricite de France enters the fray
EDF moved into poll position in mid-October, however, by filing a bid to build 4 European pressurised reactors (EPRs) with a combined capacity of 6.6GW for PLN 150 billion, or 6 with a 9.9GW output for PLN 222 billion, Business Insider wrote, citing a leaked document. With the construction of four units, one megawatt hour of electricity would be EUR 66 on average, according to the business weekly. while six reactors would lower the cost EUR 57.
Seemingly spurred on by the competition, KHNP then filed an offer of its own, which CEO Jae Hoon Chung called 30% cheaper than the EDF bid. KHNP reportedly offered Poland 6 APR1000 reactors with a total capacity of 8.4GW coupled with a transfer of technology (TOT) that would up Poland's nuclear expertise. The exact details of the offer are due in March 2022.
Nuclear plant planned up north, but Germany concerned over safety
Poland's first reactor would be built in one of two Baltic coastal villages: Lubiatowo-Kopalino, or Zarnowiec, the location of an earlier attempt abandoned after the 1986 Chernobyl disaster. After the fall of Communism in 1989, the site at Zarnowiec was left to rot by a series of governments spooked by anti-nuclear activism and trade union Solidarity, which quite rightly felt that such a facility would weaken Poland's coal mining industry. In 2021 Polish miners are no longer the force of old, however, and the rising expense for burning coal – the EU now imposes carbon-dioxide-emission tariffs – are set to decimate coal's share in Poland's energy mix by 2040.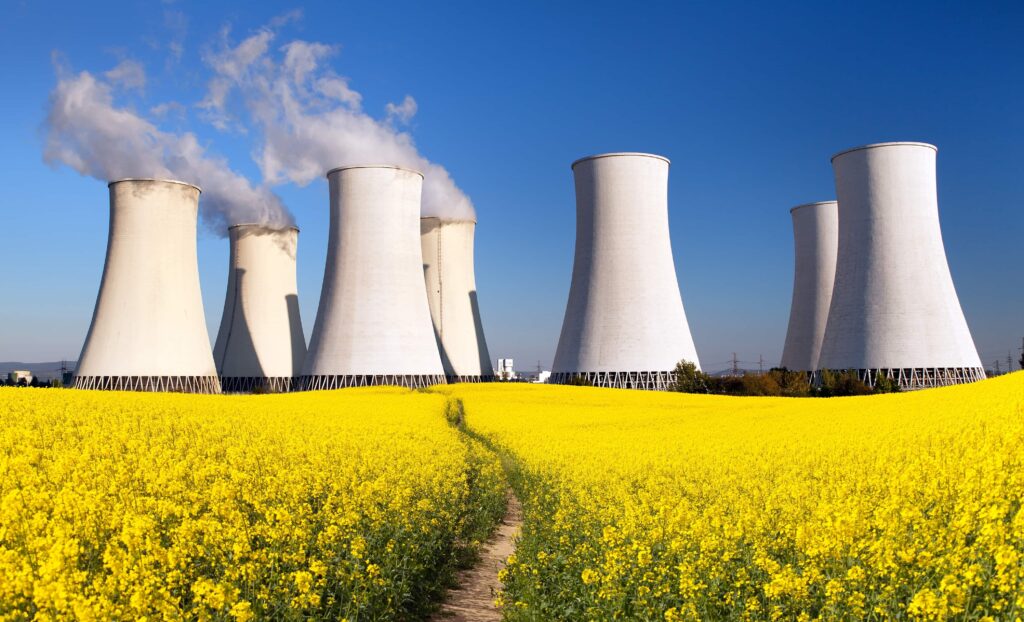 There are more obstacles to overcome before Poland's national grid gets its first megawatt-hour of clean electricity, however. Domestically, it remains unclear whether Poland's right-wing government, led by the Law and Justice (PiS) party, will take on such a complex project, even if it were supervised internationally. National sentiment is slightly nuclear-averse too: only 38.8% of Poles support the project, while 45.1% oppose.
Nuclear projects in European countries also tend to be completed behind-schedule and over-budget, especially when attempted for the first time. Proponents of renewable energy argue that going nuclear would only delay the decarbonisation of Poland's energy sector, something that wind and solar energy development could achieve in under 20 years – and at less cost.
Poland can also expect opposition from anti-nuclear countries: Germany and Austria are already raising safety objections. Moreover, any reverse of Atomausstieg is looking unlikely in Germany, where the Social Democrats, Greens, and Liberals are currently in the process of forming the country's next coalition government – and setting new green energy goals in the process.