Hungary closes in on Budapest airport takeover
Reading Time:
5
minutes
After years of circling Hungary's main airport, Prime Minister Viktor Orban finally declared the state's intention to purchase Budapest Liszt Ferenc International this week. "This could happen at any moment", he said. "It is only right if our sole major international airport is in Hungarian ownership (and can be raised) two or three notches", Orban argued.
The Hungarian state is leading a consortium that also includes energy firm MOL and government-friendly property firm Indotek. Discussions have reached advanced stages over a reported EUR 4.44 billion bid for the airport made in September, upping a EUR 4 billion offer made earlier in the year.
Coronavirus clears route for reluctant sale
Liszt Ferenc was valued at EUR 3 billion pre-pandemic, but COVID has put airports, including Budapest, in a difficult place. First privatised in 2005, Liszt Ferenc was one of Europe's fastest-growing airports before the crisis hit, with revenue growth of 43% over 2016-19, up to EUR 331 million. In 2020, however, the airport incurred a EUR 100 million loss as passenger traffic fell 90%, to a 22-year low. This set the stage for the deal, despite the airport's foreign owners' stated desire to keep their investment for the time being.
The Hungarian state will acquire a stake of at least 51%, but the final number may be much higher, a participant in the negotiations told Vilaggazdasag. If necessary, the government is ready to acquire 100% ownership, the source informed the government-friendly business daily.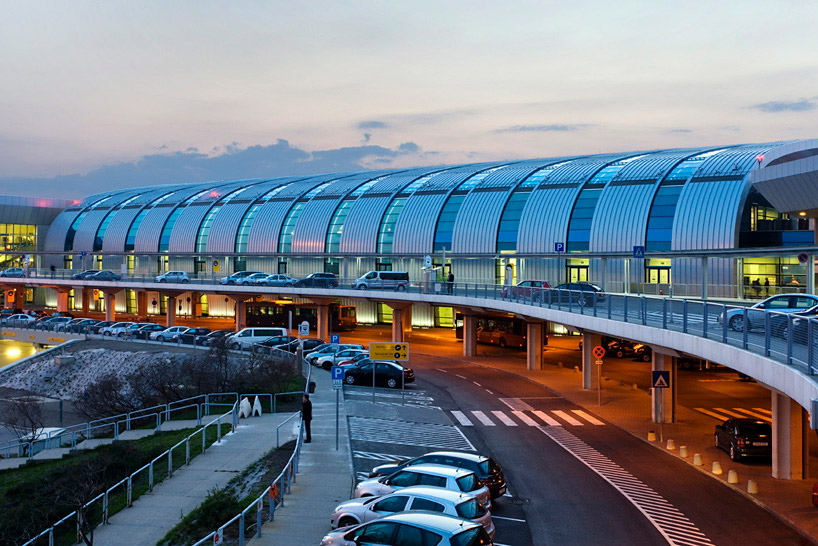 Quantity trumped quality as airport traffic soared
There are several arguments for the state purchase of Liszt Ferenc International Airport, as it has been known since its name change in 2011, a year after Orban regained power. Unlike its regional peers in Vienna, Warsaw and Prague, Liszt Ferenc is solely investor-owned. The airport's operator and senior investor German AviAlliance has a 55.44% stake, Malton Investment 22.33% and Caisse de depot et placement du Quebec 21.23%. Malton is a Singapore capital fund, while the other two investors are de-facto Canadian pension funds.
Under their ownership the airport has prioritised quantity over quality, welcoming low-budget operators. As Orban argued this week: "if reacquired by the state, the airport could undergo developments that would increase its value, and this way the value of the whole of Budapest." As Vilaggazdasag heard from an insider source: "costs have been slashed, but prices too, with the result that the airport's operations cost per passenger is the highest in the region. Meanwhile the airport's infrastructure recalls a run-down rural train station."
Mix of state, private ownership is best of both worlds
CET talked about the deal with the last CEO of the now defunct Hungarian flag-carrier Malev, Lorant Limburger. "I was part of the management team that evaluated the earlier sale of the airport to BA, and that raised more than double what was expected. Now this EUR 4.4 billion again seems to be a nice price from the seller's perspective," he said. "In my opinion, the best mix is the government having some shares, and also some private shareholders. If it's just the government, it's not so market driven. Hungarian shareholders like MOL, or whoever, together with the government, could be the best solution for a big international airport, as the price is a business decision.
"COVID initially caused the number of flight numbers to drop dramatically by something like 90%, and the current shareholders had the funds to survive this period. But since the recovery will take longer than was first expected, I can imagine some shareholders in the airport thinking: 'why not sell?'. Currently traffic is something around 25% of 2019. And what to expect next year – no one knows," Limburger told CET.
Clouds slowly clearing for airports
The aviation industry has some reasons for cautious optimism, however. The head of the International Air Transport Association (IATA) this month noted that ​​net industry losses are expected to fall to USD 11.6 billion in 2022, after a USD 51.8 billion loss in 2021. "While serious issues remain, the path to recovery is coming into view. Aviation is demonstrating its resilience yet again," Willie Walsh, IATA's Director General told the trade association's annual conference in Boston, US, in early October. "People have not lost their desire to travel as we see in solid domestic market resilience, but they are being held back from international travel by restrictions, uncertainty and complexity," Walsh said, adding that "the USD 3.5 trillion of GDP associated with travel and tourism should be priorities for governments".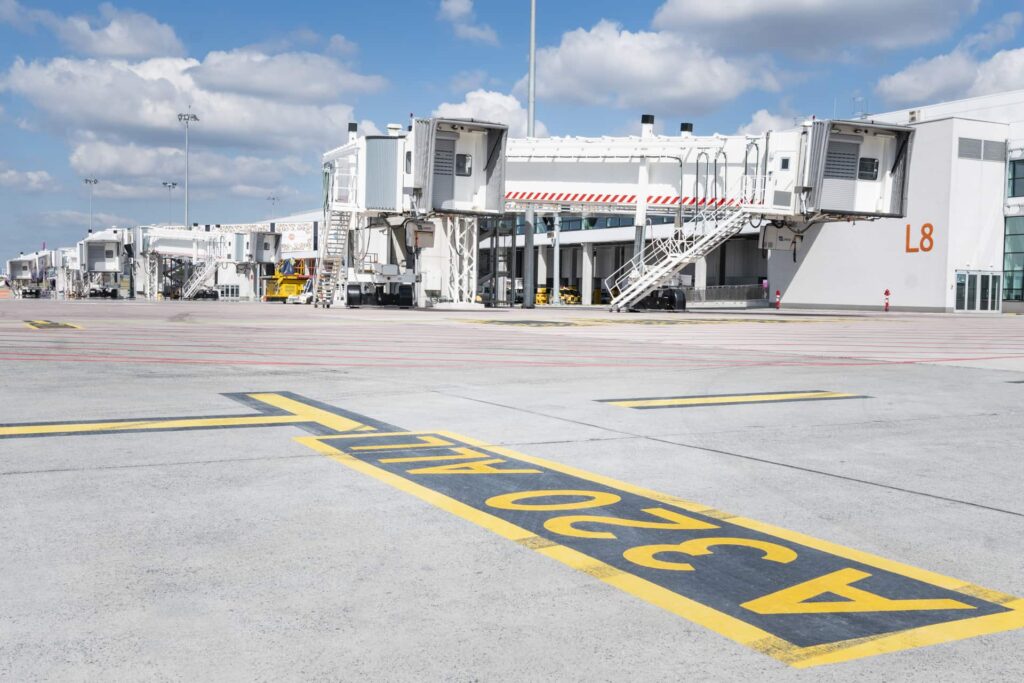 Fidesz botched previous airport takeover
Nevertheless there is some scepticism around the upcoming purchase of Liszt Ferenc International, due in part to ruling party Fidesz's chequered past with the airport. On 20 December 2001, in the last few months of the first Orban administration of 1998-2002, the Fidesz transport minister issued a decree that removed Canadian investor FUF from Terminal 2B, over which it held rights until 2010. After years of UK-based lawsuits, the end result was Hungary having to pay HUF 17-18 billion in damages.
"Orban has a deep-rooted connection to the airport: there is something behind it and it's not the money," pilot Gyorgy Peto told CET. He recalled the period from 2008-10, when he was the airport's communications director, as "the CEO going to court hearings day-to-day and spending money on lawyers to clean up the mess that the first Orban government had left behind by taking the airport away from the Canadians."
According to Peto, politicians have habitually made life difficult for the airport's owners. He cites as one example Budapest City Hall's mid-project revocation of building permits to reconstruct its carpark, after it had already ripped up land in front of Terminal 2 in preparation.
Another example, according to Peto, was the government "turning off the lights" as COVID hit Europe in early 2020. "The only serious route into Hungary, that was completely disrupted, was flying. They were squeezed. The daily movement for months was 20 to 30 planes, mostly cargo planes. This did not happen in any other European airport that I'm aware of: it was very, very specific to Budapest," Peto said. "When these guys start start to play, then they play hard."
Peto added, however, that while Budapest's party district has hugely benefitted from low-cost tourism over the last decade, private ownership has not been kind to the airport. "From a purely passenger, aviation and airport point of view, they took the money and didn't invest properly. And I believe this is one of the stated reasons behind this new takeover: they just took the money but didn't put it back in – and it's true," he said.
Deal now looks imminent
After AviAlliance's rejection of the first offer, the Orban government now seems to have greased the wheels for the deal. On Thursday Prime Minister's Office minister Gergely Gulyas said a "favourable" price had "already been reached verbally". The sale should be completed by the end of the year, or early 2022, he added. Describing the outlay as "in the lower range" of the estimate calculated by an international consultancy firm, Gulyas dismissed speculation that the investment will take decades to recoup.
"The quality of the airline industry has changed so much over the years, in positive and negative ways," Limburger, who worked at the airport from 1993 until last year, told CET. "That's why you say that Vienna Airport looks to be a more 'luxury airport': Budapest is not a luxury airport." The signs are that this situation may be set to change, however. While the Hungarian government was finalising the airport purchase this week, plans were also announced for the construction of a high-speed rail link between the airport and the southern terminus of the M3 metro line, with a projected completion date of 2030.