"Euro 2020" Competition Unlikely to Revive European Tourism
Reading Time:
4
minutes
Europe looks to return to normal as the first major international sport event, the UEFA 2020 football championship, is about to kick off this Friday, 11 June. While the continent's ailing tourism sector is expecting some kind of boost, one wonders whether it is not too early to open borders and let thousands of fans into stadiums.
Officially scheduled for 2020, the UEFA European Championship was intended to be a special event bringing on board 12 countries as organizers – instead of the previous one-host system – thus giving each an opportunity to host both matches and fans and promote themselves to a global audience. The truly pan-European event featured well-known European megacities like London, Munich, Amsterdam, Rome, Copenhagen, Budapest or Saint Petersburg, but also included lesser-known locations like Dublin, Glasgow, Bilbao, Bucharest, and Baku, the capital of Azerbaijan.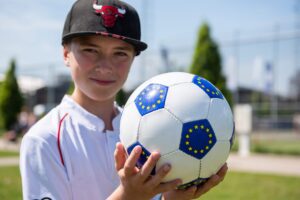 The spread of COVID-19 shattered hopes for that event in 2020, but instead of cancelling the whole thing, in the end, UEFA decided to delay it a year and, oddly, even kept the official title of UEFA 2020. Of the original 12 cities, Dublin eventually decided to drop out and those matches were moved to London and St Petersburg, and instead of Bilbao, another Spanish city, Seville jumped in.
The opening match between Italy and Turkey, scheduled for this Friday, 11 June in Rome, will be the first grand international sporting event in a year in Europe. But it will be an entirely different experience for fans this time: only 16,000 spectators will be allowed into the prestigious Olympic stadium, amounting to 25% of the overall capacity, and only those with either a negative Covid test or proof of vaccination will be allowed to enter. Most stadiums will have similar restrictions and it is only Budapest, Hungary, where the local authorities have decided to host a full house in the recently inaugurated Puskás Stadium. But here, too, fans must present proof of vaccination or a negative Covid test. All of the other venues will allow capacities of up to 25-50%, and other restrictions may also apply, like wearing masks in closed spaces.
This year's European Championship takes place at a crucial time in Europe as countries are testing gradual openings and easing restrictions, while also trying to avoid a potential fourth wave of the pandemic. UEFA writes that the event is seen in some places as "part of the national recovery strategy." But border-free travel across Europe is still a myth, and the EU's COVID passport – making travel easier for people who have been vaccinated with any of the jabs allowed by the European Medicines Agency – is not in full use yet.
Football fans who are determined to travel and cheer for their national team live will not have an easy time figuring where to go and how to get there. Some countries still have very restrictive entry policies, practically banning all foreign visitors. Take Azerbaijan for example, which does not even allow foreign tourists in the country at all, except for the countries whose national select teams are playing in the Baku stadium. Like many others, the Netherlands is still asking for a recent PCR test and, for some, a 10-day long quarantine rule may apply. Bucharest, Romania is allowing only a stay of up to 72 hours, otherwise, visitors risk being put into quarantine.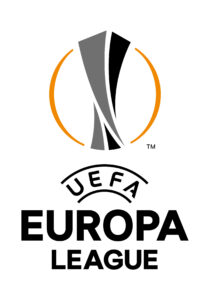 Meanwhile, Denmark and Scotland currently do not allow any non-essential travel, and they specifically emphasize that traveling as fans to the European championship does not classify as an essential journey, meaning that most international fans will not be allowed in the stadiums (if no change is made at the last minute). For St Petersburg, a special Fan-ID—which allows one to enter Russia without a visa—is required, besides a negative PCR test.
As is usual in soccer, a lot of money is involved in this tournament. During the last European championship, organized by France in 2016, UEFA revenues amounted to almost EUR 2 billion, with over EUR 1 billion for broadcast rights, EUR 480 million for commercial rights and EUR 270 million for ticket sales. But those times are long gone.
In fact, UEFA recently revealed that it had incurred serious financial losses in 2020 when revenues shrank by EUR 800 million due to the Covid restrictions and the postponing of the European championship. From the organization's point of view, it is understandable that they are pushing ahead with the championship, although they have generated a bit of friction with some governments, which did not see the time as ripe for open-stadium soccer matches.
Still, other governments, like that of Hungary and Romania, seemed to be more cooperative and shared the financial ambitions of UEFA. In Hungary, people are taking it for granted that prime minister Viktor Orbán, a huge football fan, will attend every match played in the Puskas Arena, and members of the government and the governing party will no doubt accompany him. Hungary staged the Super Cup final between Bayern München and Seville last September at 30% stadium occupancy, receiving criticism both at home and abroad for not taking the pandemic seriously.